(11/13/2019, late)
Tonight we learned that Israel bombed a house in Deir el-Balah, killing a family of eight. The death toll has climbed to 34.
They were killed while sleeping. And I should be sleeping now, but I am haunted by the images coming up on my social feeds showing airstrikes, and hospitals, and decimated buildings and destroyed lives.
My heart breaks seeing that children are putting cotton in their ears so that they can sleep through the bombing of this small area. Gaza is about the size of Detroit, 141 square miles, and the children who were killed yesterday and tonight have lived their entire lives under siege, without adequate water, intermittent electricity, health problems due to anxiety and an inability to travel or leave when Israel starts bombing.
(11/14/2019)
It's morning now and a tenuous ceasefire has been brokered and the people of Gaza are getting a reprieve. I'm relieved for now, but there is so much work to do here in the U.S. We need to shift the conversation in Congress towards a truthful discussion of what is happening in Gaza. We need our leaders to acknowledge that our government is culpable and to hone in on the very core of what is happening in our names.
We are funding this massacre.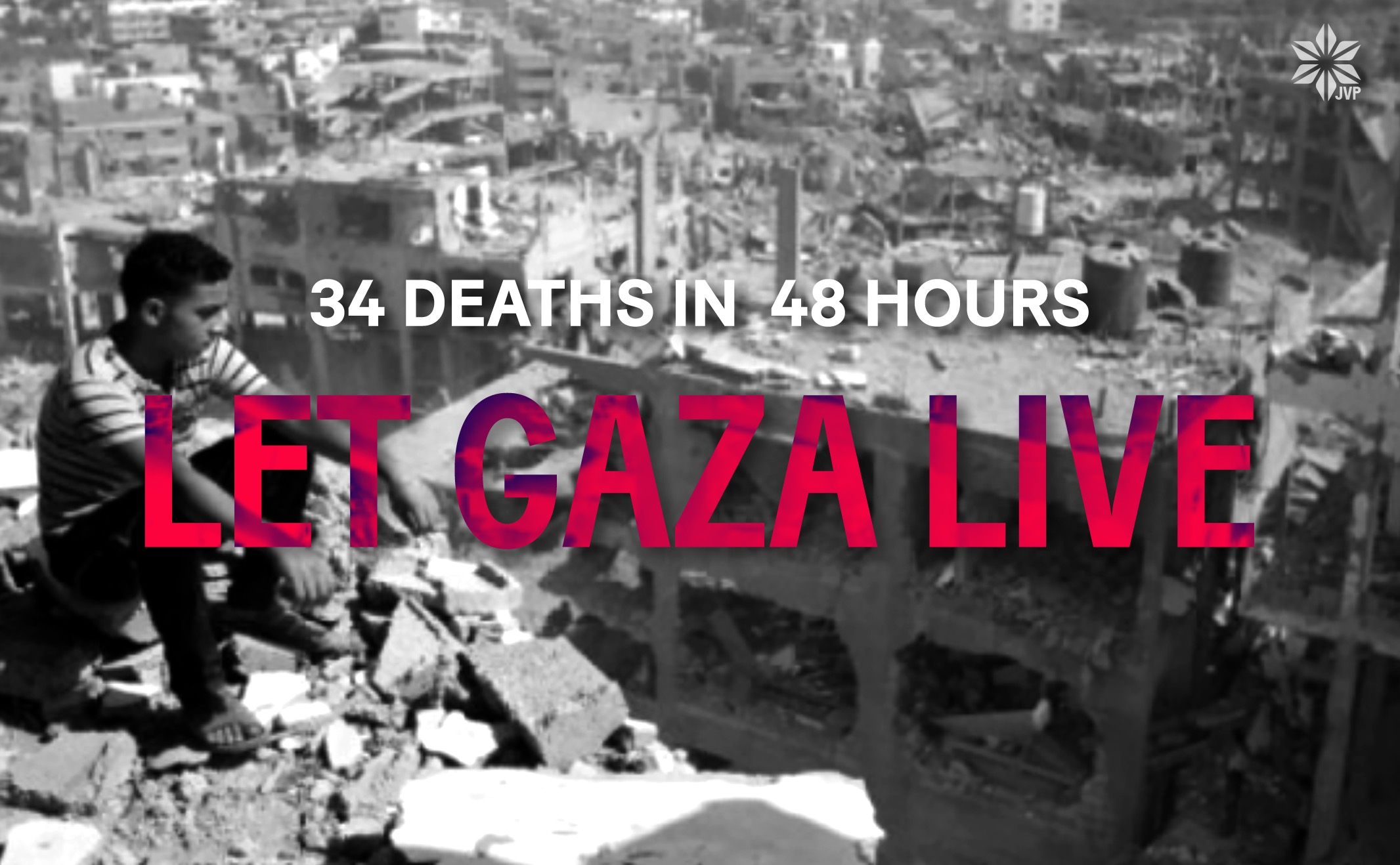 Congress has the power to stop funding extrajudicial killings and bombings and Israel's crippling blockade that keeps nearly two million lives on the brink of existence.
I am asking you today to take a simple action and tell Congress to stop funding Israel's military assaults on Gaza. Tell your member of Congress that we cannot keep paying for this reckless violence on an essentially imprisoned population.
Even if this new assault and bombing campaign does subside, it's clear that it's time for the U.S. to stop funding Israel's military assaults on Gaza. The U.S. gives Israel $3.8 billion a year. That's a lot of negotiating power and it's past time for Congress to use it.
Tell Congress to take action and stop the assault on Gaza NOW!
We'll deliver your message with urgency.
Proudly lifting my voice with yours,
Rabbi Alissa Wise
Acting Co-Executive Director
Jewish Voice for Peace is a national membership organization inspired by Jewish tradition to work for the justice, equality, and dignity of all the people of Israel/Palestine.
Become a JVP Member today
.